Critics' Choice Awards
The Critic's Choice Awards is an annual awards program that celebrates the best productions and performances of the year in films. The first ceremony was held in 1996 and the ceremony is held a full month ahead of the Academy Awards. The Critic's Choice Awards have usually been a precursor to that year's other Award shows. Each category has the nominees listed and winner's announced based on the input of an organization of professional film critics.
One category has been retired and that was Best Family Film. The awards that are presented each year include Best Action Movie, Best Animated Film, Best Acting Ensemble, Best Art Direction, Best Cinematography, Best Comedy Film, Best Costume Design, Best Documentary Film, Best Editing, Best Foreign Language Film, Best Makeup, Best Song, Best Musical Score, Best Sound, Best Screenplay, Best Visual Effects and Best Director.
There are several awards presented each year for acting. One category unique to this awards show is Best Young Performer. Some of the winners in this category have included Haley Joel Osment, Dakota Fanning, Abigail Breslin and Hailee Steinfeld. The 2013 winner for Best Young Performer was Quvenzhané Wallis for her performance in Beasts of the Southern Wild.
There are awards presented for Best Supporting Actor and Best Supporting Actress each year as well. The Biggest three categories are for Best Actor, Best Actress, and Best Film.
Some of Hollywood's greatest have taken home big acting prizes including Renee Zellweger, Anne Hathaway, Kevin Spacey, Anthony Hopkins, Eddie Murphy, Julia Roberts, Natalie Portman, Daniel Day-Lewis, George Clooney and Sean Penn.
The Critic's Choice Awards were the first major award show to have ten nominees for Best Film. Argo was the winning film in 2013.
19 Seasons,

26

Episodes

January 22, 1996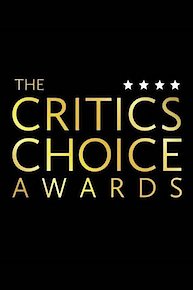 Critics' Choice Awards Full Episode Guide
Episode

1

-

23rd Critics' Choice Awards

The show will continue its combined Film and Television awards format, honoring the finest in both cinematic and televised/streaming achievement, and take place once again at The Barker Hangar in Santa Monica.
Episode

1

-

The 22nd Annual Critics' Choice Award...
Critics' Choice Awards News