Ian Somerhalder Totes Nikki Reed's Breast Pump at Golden Globes
by EG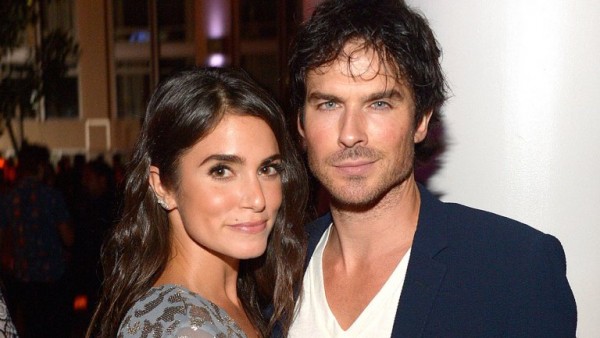 When The Vampire Diaries star Ian Somerhalder accompanied his wife Nikki Reed to The Golden Globe Awards, he made sure she didn't have to worry about keeping track of some important stuff, including her breast pump. Meanwhile, Nikki was hanging out with Ian's Vampire Diaries co-star Nina Dobrev.
---
Via Us Weekly.
He's a keeper! Ian Somerhalder carried a notable accessory during the Golden Globes on Sunday, January 7 — Nikki Reed's breast pump. The Twilight actress gushed over her attentive beau in an Instagram Story during the star-studded bash.
"Takes a real man to carry around your breast pump in a 'to go' box all night," Reed, 29, captioned a pic of the Vampire Diaries alum holding it, also appearing to have her clutch under his arm.
Reed and Somerhalder, 39, who tied the knot in 2015, welcomed daughter Bodhi in July. "We'll take the baby's first month for ourselves," the actress previously told Fit Pregnancy. "After the baby arrives, we're doing one month of silence. Just the three of us, no visitors, and we're turning off our phones too, so there's no expectation for us to communicate."
The couple didn't keep to themselves on Sunday night, though. They mingled with famous pals like Julianne Hough, Lea Michelle and Nina Dobrev. Dobrev and Somerhalder split in May 2013 after three years of dating.
Get the rest of the story at Us Weekly.
---
Would you have carried your partner's breast pump during your night out? Let us know in the comments below.