Watch Monsters
---
"After Six Years, They're No Longer Aliens. They're Residents"
The setting for this film is a sort of post alien terrain on Earth. Six years prior to the events depicted, a NASA probe crashed upon reentry into the Earth's atmosphere after a sample collecting mission in outer space. Soon after the crash in Central America, alien life forms began to appear and shortly after appearing, they began to proliferate with a devastating effect on native Earth flora and fauna.
In an effort to stem the growth of these new invasive alien species, a large portion of Mexico was placed under quarantine and referred to as the infected zone. The story line tracks an embittered United States journalist Scoot Mcnairy, played by Andrew Kaulder, as he escorts the daughter of his boss Whitney Able, played by Sam Wynden, through the dangerous and monster ridden infected zone and back into the safety of her privileged life.
|
2010
|
1 hr 34 min
|

/

10
Cast

Studio

Director

Gareth Edwards

Language

English
FREE
SUBSCRIPTION
RENT / BUY
Monsters News
'Monsters, Inc. 2' Gets New Title and Concept
March 30, 2011 @ 12:00 pm PST
|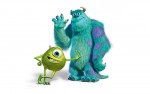 Clown Colleges throughout the nation may need to re-strategize for enrollment after "Monsters University" opens in 2012.
If clown colleges actually exist, and if they conduct recruitment, they can breath a red-nose sigh of relief, because "Monsters University" is just the new name for "Monsters, Inc. 2."
Instead of creating a sequel, animators will share the origins of Mike and Sully's friendship in a prequel from Pixar.
Read More


Watch Monsters Trailer

'Monsters' Trailer HD
|
1:20

Watch Monsters Online - Watch online anytime anywhere: Stream, Download, Buy, Rent
Monsters is currently available to watch and stream, download, buy, rent on demand at Amazon Prime, Hulu, Tribeca Shortlist, Shudder, Monsters and Nightmares, FlixFling VOD, Amazon, Vudu, Google Play, FandangoNow, YouTube VOD, iTunes online.